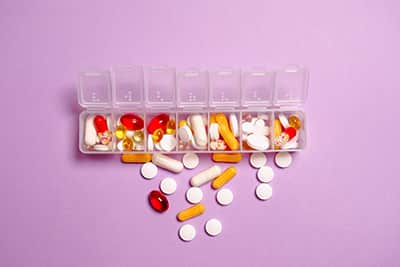 So many people having different health care needs, it's important to make sure your prescription drug plan offers the coverage you are looking for.
Understanding the Basics
Medicare beneficiaries who need insurance for prescription drugs can receive that coverage through Medicare Part D. These prescription drug plans (PDPs) are stand-alone policies that help to cover the costs of prescriptions for your clients. We'll cover the basics of PDPs, who can enroll in these plans, and how to get licensed and contracted to sell them.
What Medicare Drug Coverage Options Are Available?
Medicare Part D (prescription drug coverage) is available to clients in two different forms. For clients who have Original Medicare, prescription drug coverage is not automatically included; enrollees can purchase a stand-alone PDP. The second way Medicare clients can obtain prescription drug coverage is via a Medicare Advantage (MA) plan that includes drug coverage, also known as a Medicare Advantage Prescription Drug (MAPD) plan. The federal government does not offer Medicare Part D; individuals must purchase it from a private company or carrier.
Why Are Part D Prescription Drug Plans So Different?
According to the Centers for Disease Control and Prevention (CDC), approximately 85 percent of older adults have at least one chronic health condition, and 60 percent have at least two. Additionally, the CDC reports five out of six people age 65 and older take at least one prescription medication, and almost half of people age 65 or older take three or more prescription drugs.
Not only is that an awfully large amount of medicine to pay for, but some drugs are more expensive than others; seniors with prescriptions for chronic conditions like arthritis, hepatitis C, multiple sclerosis, and cancer can find themselves paying through the nose for their medication.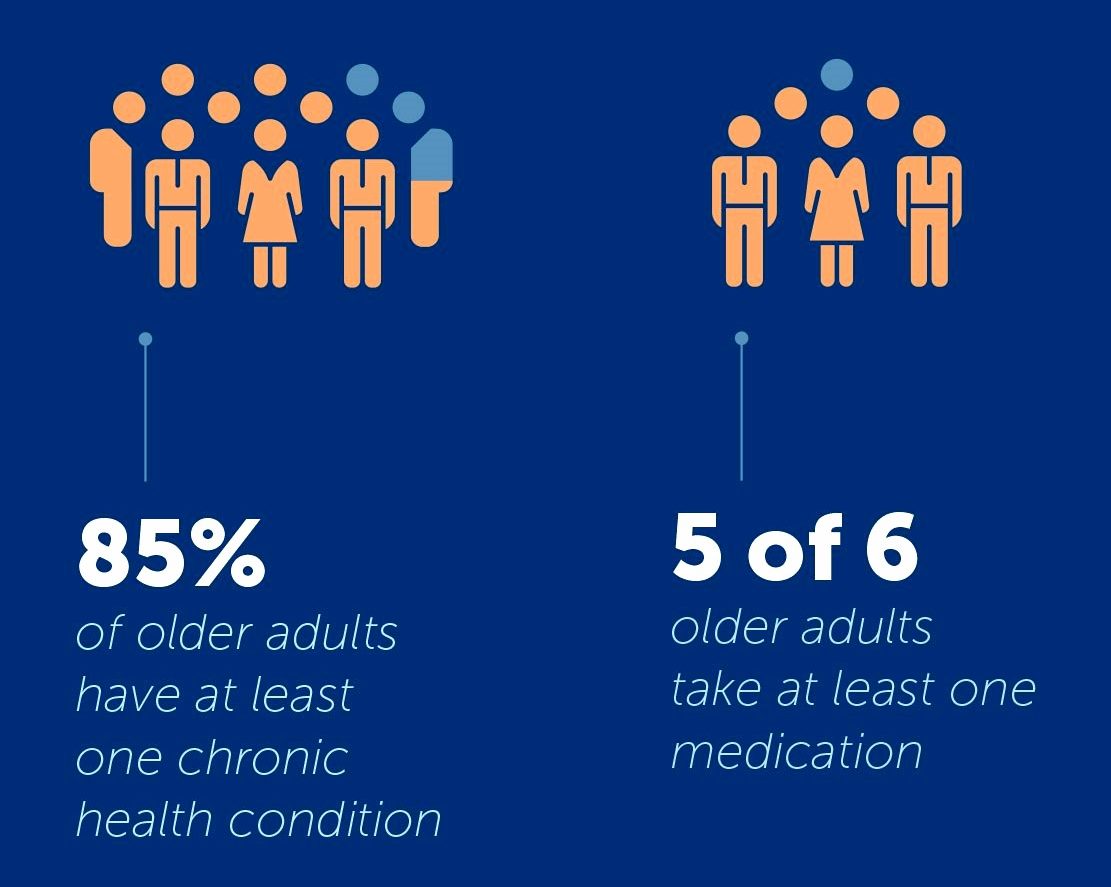 PDPs are available through insurance companies and other private companies approved by Medicare, which gives consumers freedom of choice. Companies design their plans using different criteria, including in-network pharmacies, lists of covered prescription drugs called formularies, and coverage rules, resulting in a wide range of options. Many plans structure their formularies in tiers, which have different costs associated with them. For example, the lowest tier may have the lowest copayment.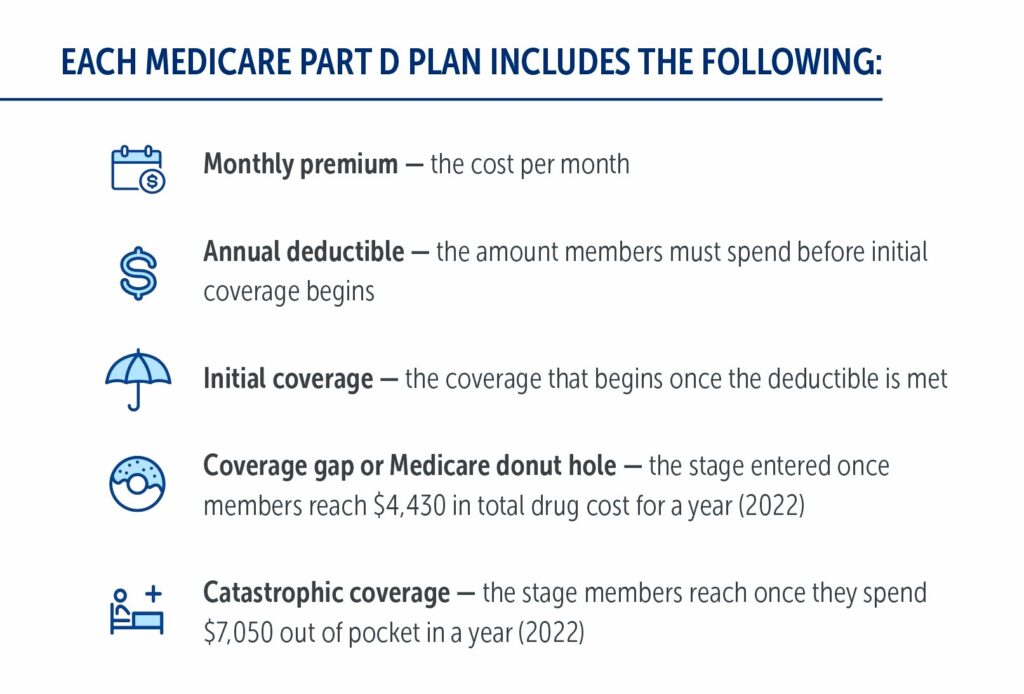 In addition to the varying costs for premiums, deductibles, copays, and coinsurance, plans vary in their formularies, drug-pricing tiers, and pharmacy networks. Carriers will typically offer members lower out-of-pocket costs when filling prescriptions at a preferred pharmacy
Why do drug plans have so many variations? There are different plans for different people!
Why do drug plans have so many variations? There are different plans for different people! You will more than likely want to enroll in a plan that features your local pharmacy as a preferred pharmacy. Additionally, you will want to enroll in a plan that has your prescription drugs in its formulary and places them in the lowest tiers.
Who Is Eligible & When?
To be eligible for a PDP, beneficiaries must be enrolled in Medicare Part A and/or B and live in the service area of the plan. You can purchase a PDP if they are enrolled in:
Original Merdicare
Medicare MSA plan
Select Medicare-Only Private-Fee-for-Service (PFFS) plan
Medicare Cost plan
Those who are eligible have several options for when they can enroll in a plan.
Initial Enrollment Period (IEP)
A person enters their IEP the first time they become eligible to enroll in the federal Medicare program, commonly referred to as Original Medicare or Medicare Parts A and B. This period lasts for seven months. It begins three months before the month they turn 65 and ends three months after their birth month. If you miss their IEP, they can still get coverage but you may have to wait for another enrollment period. As a result, you may experience coverage gaps for a limited time and/or even have to pay late enrollment penalties.
During AEP, beneficiaries can enroll in, switch, or disenroll from an MA plan or PDP.
Annual Enrollment Period (AEP)
Unlike some Medicare enrollment periods that can have different dates depending on your age and needs, AEP (or the Annual Election Period) takes place during the same time every year, from October 15 to December 7. During this time, beneficiaries can enroll in, switch, or disenroll from an MA plan or PDP. Coverage selected at this time will become effective beginning the following year. AEP is a popular time of year for people to enroll in a PDP.
Medicare Advantage Open Enrollment Period (MA OEP)
The MA OEP takes place from January 1 through March 31 annually. During this period, beneficiaries who enrolled in an MA plan as of January 1 of that year can switch to a different MA (or MAPD) plan or disenroll from their MA plan and return to Original Medicare. You can also pick up a stand-alone Part D plan (if needed) and a Medicare Supplement plan.
New-to-Medicare clients who enrolled in an MA plan during their Initial Coverage Election Period (ICEP) can also participate in the MA OEP. For these beneficiaries, the MA OEP runs the month of their entitlement to Part A and Part B through the last day of the third month of their entitlement.
Special Enrollment Periods (SEPs)
Various qualifying life events can make you eligible for an SEP, which allows you to enroll in or disenroll from their MAPD or PDP. Possible qualifying events could include losing their current health coverage, moving, losing income, or becoming institutionalized.
If you qualify for an SEP, you must make changes to their coverage within that SEP's specified time period. Rules about when you can make changes to your coverage, and the types of changes you can make, are different for each SEP, as SEPs depend on your specific circumstances.
Medicare Advantage Trial Period SEP
It's important to understand about the MA "Trial Period" SEP. Individuals who enroll in an MA plan when they're first eligible for Medicare Part A at age 65 are entitled to a "trial period" that lasts for 12 months. During this year, beneficiaries have the option to disenroll from their first MA plan and switch to Original Medicare if they so choose. They also have a guaranteed issue right to enroll in a Medicare Supplement plan that lasts 63 days after they disenroll from MA. Beneficiaries who return to Original Medicare during this trial period also get a Part D SEP to enroll in a stand-alone Part D plan if they had an MAPD plan.
Why PDPs Instead of MAPDs?
There are several reasons why a stand-alone PDP may be a better option for you than an MAPD plan. These contributing factors could range from budget to location to prescription drug needs. MAPD plans are not offered in every county of every state, especially more rural areas. For some, an MAPD is not even an option. You should consider if you need brand name rather than generic, extended-release formulations rather than immediate release, or maintenance drugs taken at home rather than drugs administered during inpatient hospital stays or doctor office visits. When considering the cost for someone who has a low monthly budget, the plan with the lowest monthly premium is not always going to be the best option for this case. If all their drugs are not on the formulary of this low premium option, they could end up paying more for their drugs and therefore more overall.
When comparing PDPs with your client, consider the costs for their prescriptions, how they order prescriptions, and their preferred pharmacies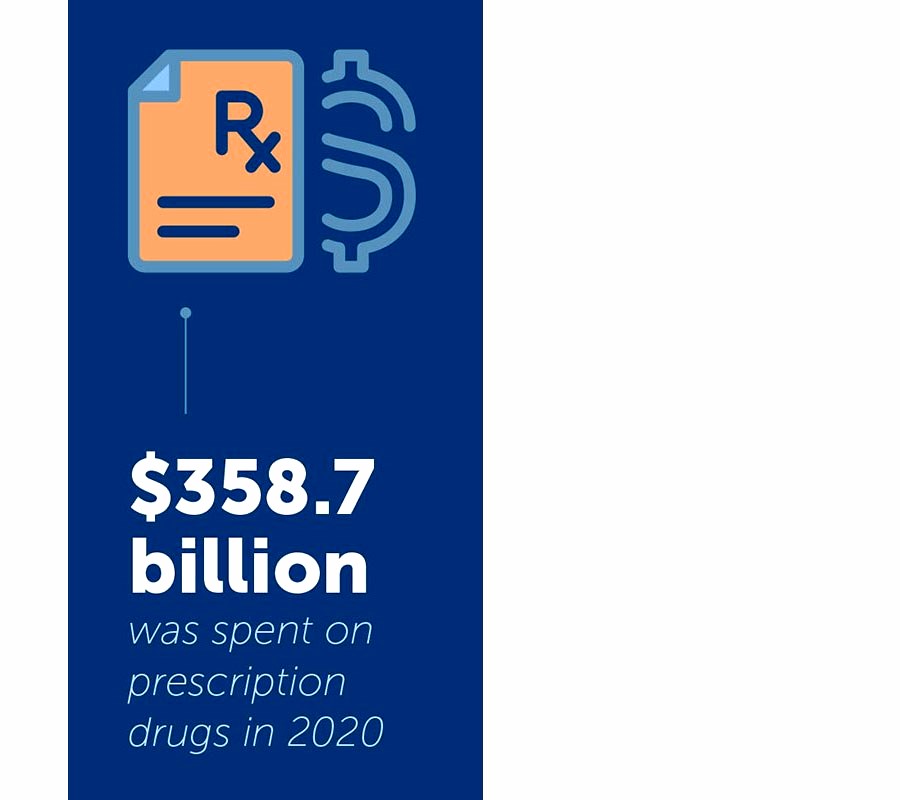 If you choose to go the Original Medicare (and Medicare Supplement) route, you will need a separate PDP to get the drug coverage they need. When comparing PDPs you should, consider the costs for your prescriptions (plan's formulary), how you order prescriptions (dosage, quantity, frequency), and your preferred pharmacies.
Learn more go to Medicare Part D