What is Medicare Part A (Hospital Insurance)?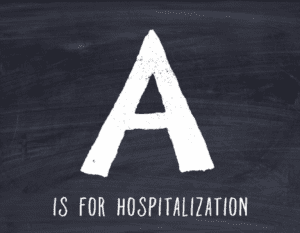 Welcome to our comprehensive guide on Medicare Part A, a critical component of the Medicare program that provides hospital insurance coverage to eligible beneficiaries. Whether you're approaching the age of 65 or want to learn more about your healthcare options, understanding Medicare Part A is essential. This web page aims to demystify Medicare Part A, outlining its coverage, eligibility, enrollment process, benefits, and more.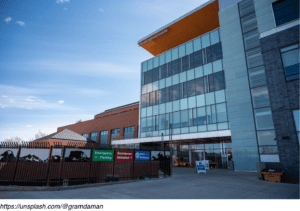 What is Medicare Part A? Medicare Part A is one of the four parts of the federal health insurance program known as Medicare. Often referred to as "hospital insurance," Part A primarily covers inpatient care services, including hospital stays, skilled nursing facility care, hospice care, and limited home health care services.
Eligibility: To be eligible for Medicare Part A, you must meet one of the following criteria:
You are 65 years old or older and either a U.S. citizen or a legal resident who has lived in the U.S. for at least five continuous years.
You are younger than 65 but have received Social Security disability benefits for at least 24 months.
You have end-stage renal disease (ESRD) or amyotrophic lateral sclerosis (ALS), also known as Lou Gehrig's disease.
Coverage and Benefits: Medicare Part A covers a range of essential healthcare services, including:
Inpatient Hospital Care: This includes hospital stays, critical access hospitals, and mental health care services received as a hospital inpatient.
Skilled Nursing Facility (SNF) Care: Part A covers skilled nursing care and rehabilitation services for up to 100 days after a hospital stay of at least three days.
Hospice Care: Medicare covers hospice care for terminally ill patients with a life expectancy of six months or less.
Limited Home Health Care Services: Part A provides coverage for medically necessary part-time or intermittent home health care services, such as skilled nursing care, physical therapy, and occupational therapy.
Enrollment: If you are already receiving Social Security or Railroad Retirement Board (RRB) benefits when you turn 65, you will be automatically enrolled in Medicare Part A. For those not automatically enrolled, you can sign up during your Initial Enrollment Period (IEP), which begins three months before your 65th birthday and lasts for seven months. It's essential to enroll on time to avoid any potential late enrollment penalties.
Costs: For most individuals, Medicare Part A is premium-free if they or their spouse have paid Medicare taxes for at least 10 years (40 quarters) while working. However, if you do not meet this requirement, you may have to pay a premium for Part A coverage. Additionally, there are deductibles and coinsurance amounts for specific services covered under Part A.
Conclusion: Medicare Part A offers crucial hospital insurance coverage to millions of Americans, providing financial security during significant healthcare needs. Understanding its coverage, eligibility, and enrollment process empowers beneficiaries to make informed decisions about their healthcare options. Whether you're approaching Medicare age or assisting a loved one in making healthcare choices, being well-informed about Medicare Part A is key to accessing quality healthcare services when they are needed the most. Remember to consult official Medicare resources or speak with a qualified healthcare professional to get personalized guidance based on your specific situation.