Nassau County, New York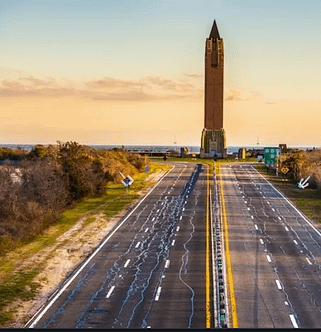 Nassau County (/ˈnæsɔː, ˈnæsaʊ/ NASS-aw, -⁠ow) is a county in the U.S. state of New York. At the 2020 U.S. census, Nassau County's population is 1,395,774. The county seat is Mineola and the largest town in Hempstead.
Nassau County is situated on western Long Island,bordering New York City's borough of Queens to the west, and Suffolk County to the east. It is the most densely populated and second-most populous county in New York State outside of New York City, with which it maintains extensive rail and highway connectivity, and is considered one of the central counties within the New York metropolitan area. Nassau County contains two cities, three towns, 64 incorporated villages, and more than 60 unincorporated hamlets. Nassau County has a designated police department, fire commission, and elected executive and legislative bodies.
A 2012 Forbes article based on the American Community Survey reported Nassau County as the most expensive county and one of the highest-income counties in the United States, and the most affluent in the state of New York, with four of the nation's top ten towns by median income located in the county. Nassau County high school students often feature prominently as winners of the Intel International Science and Engineering Fair and similar STEM-based academic awards. Cold Spring Harbor Laboratory in the Town of Oyster Bay and the Old Westbury campus of New York Institute of Technology are both globally prominent life sciences research institutions in Nassau.
Our Medicare Services in Nassau County, NY
The Top 10 attractions in Nassau County, New York
With the Atlantic Ocean on one side, and the Long Island Sound on the other, how much more could you want? Lucky for you, the answer is plenty. From shopping to horse racing, Nassau County might just be the most exciting place this side of New York City. Here are some not-to-be-missed destinations!
Museum Row
Museum Row, located in Garden City, is a one-stop destination for some of Long Island's best museums. Here, you'll find the Long Island Children's Museum, the Nassau County Firefighter's Museum, and the Cradle of Aviation Museum. All within a short distance of the Nassau County Veterans Coliseum, and walking distance of each other. The museums of Museum Row are forever growing and changing—with fascinating exhibits and events. Come explore all that Museum Row has to offer.
Old Bethpage Village Restoration
Step back in time and experience life in a recreated mid-19th-century American village. The 209-acre Old Bethpage Village Restoration includes 51 historic buildings such as an inn, a store, and a church. All were transported from other areas of Long Island. Treasured for its accurate depictions of pre-Civil War life, actors in period costume bring the village to life with craft demonstrations and farm work. Throughout the year, Old Bethpage hosts special events including the Long Island Fair, A Haunted Long Island 1880 Halloween, and holiday Candlelight Evenings.
Americana Manhasset
It's been called the Rodeo Drive of the East Coast, with over 60 international boutiques in one spectacular location. With the very finest merchandise and unparalleled customer service, the shops include Christian Dior, Cartier, Dolce & Gabbana, Donna Karan, Fendi, Gucci, Jil Sander, Louis Vuitton, MaxMara, St. John, Tiffany & Co., and Coach. Americana Manhasset
Sands Point
The Sands Point Park and Preserve feature three castle-like mansions; Hempstead House, Castle Gould, and Falaise. Falaise, built by Harry S. Guggenheim, is open to the public and has many distinctive architectural features including thickly mortared walls, steeply pitched tile roofs, and a round tower that echoes a medieval fortress. Furnished with antiques dating back to the 16th century, Falaise also boasts paintings from the Renaissance and several important pieces of modern art.
But maybe the outdoors is more your thing. The Sands Point Park and Preserve has wooded hiking grounds as well as trails that lead down to its beach on the Long Island Sound – perfect for a leisurely stroll, or for cross-country skiing on a winter day. And all activities including tours of Falaise are open to the public.
Bethpage Black Golf Course/Bethpage State Park
Play where the pros play. Bethpage State Park has five courses including Bethpage Black, home of the U.S. Open in 2002 and 2009, and the only public course on the PGA Tour. Its narrow fairways and high roughs have been the scourge of many of the game's best-known players. Facilities include four other color-coded 18-hole championship-length courses and a clubhouse/restaurant. You can also picnic, hike, bike, play tennis, and horseback ride on 1,475 acres. And enjoy sledding and cross-country skiing all winter.
Sagamore Hill National Historic Site
From 1902 to 1908, when Theodore Roosevelt served as the 26th President of the United States, this was the "Summer White House." He lived there until his death in 1919, and it remains just as it was when he was in residence–moose heads and all. The grounds include an Audubon Center and a songbird sanctuary. History buff or not, the Roosevelt home is not to be missed. And because the National Parks Service manages it, you don't have to travel all the way to Yellowstone to see a real-life ranger. Sagamore Hill National Historic Site
Belmont Park
Home of the third leg of thoroughbred racing's Triple Crown; Belmont Park is one of the oldest (and most beautiful) tracks in the nation. It's quick and easy to get to via public transportation and car. So enjoy a day at the races with fine dining, picnic facilities, pony rides, and a petting zoo for as little as $3. Betting, of course, is extra.
Jones Beach State Park
The largest public beach in the world offers 6.5 miles of uninterrupted Atlantic Ocean beachfront, two public swimming pools, and a smaller beach on Zach's Bay. The Jones Beach Boardwalk spans two miles of the white sand beach. Along the boardwalk, perimeters are basketball courts and deck games, a bandshell offering free concerts and social dancing, plus a miniature golf course. You can surf cast on the beach and fish from piers, tie up your boat at a marina, go bird watching or view displays at the Theodore Roosevelt Nature Center. The Jones Beach Memorial Day Air Show, Fourth of July fireworks, and concerts at the open-air Jones Beach Nikon Amphitheater are perennial summer highlights.
Long Beach
Following the construction of the Long Beach Boardwalk in 1907, Long Beach became known as the Riviera of the East. Today, the beachfront community is the quintessential surf town with a famous beach, topless cars, hot bodies, and the hippest new hotel north of South Beach.